We didn't give in and in the oversexed world we wanted a break from the constant rampage – so we voluntarily let ourselves be locked in the chastity belts. What's it like? What pieces are there on the market? And which are the best for men's members (we test men's belts, after all) in ou redaction? That's what we'll go over in this comprehensive test article. And we'll take it pretty practically, because that's exactly how we approached the testing ourselves.
It is a paradox that classic sex toys are supposed to bring maximum experience, pleasure and comfort, but chastity belts have it the other way around. They are supposed to work by making erections uncomfortable, ideally by preventing them, and you won't enjoy much of the kink experience itself.
On the contrary, it makes you constantly accumulate (not only) incredible horniness and the desire to do anything to get rid of it, at least for a while.
Which is exactly the kind of situation that your counterparts can abuse = however, that's also probably why you got such a cage. To make you pay more attention to your counterpart, because if wearing a chastity belt is any indication, it's selfless.
After putting it on, men are immediately more inclined to pay more attention to their partner = perhaps due to the hope (ha false) that you will release him and allow him to cum. But for many, the state of constant horniness becomes so fascinating that even after a cumshot they voluntarily let themselves get locked back in to experience the physical/psychological torture over and over again.
Or they have no choice, and the spanking does take place, but it is ruined by Mistress, or supervised.
How did we choose the best chastity belts for 2023?
We tried them on ourselves, tested how long they would last, what they were like to wear, … we simply experienced for ourselves (and some of us in the editorial team still do) what it's like to shed our masculinity and have to erotically channel ourselves into something other than the classic cum spurt after masturbation or during sex.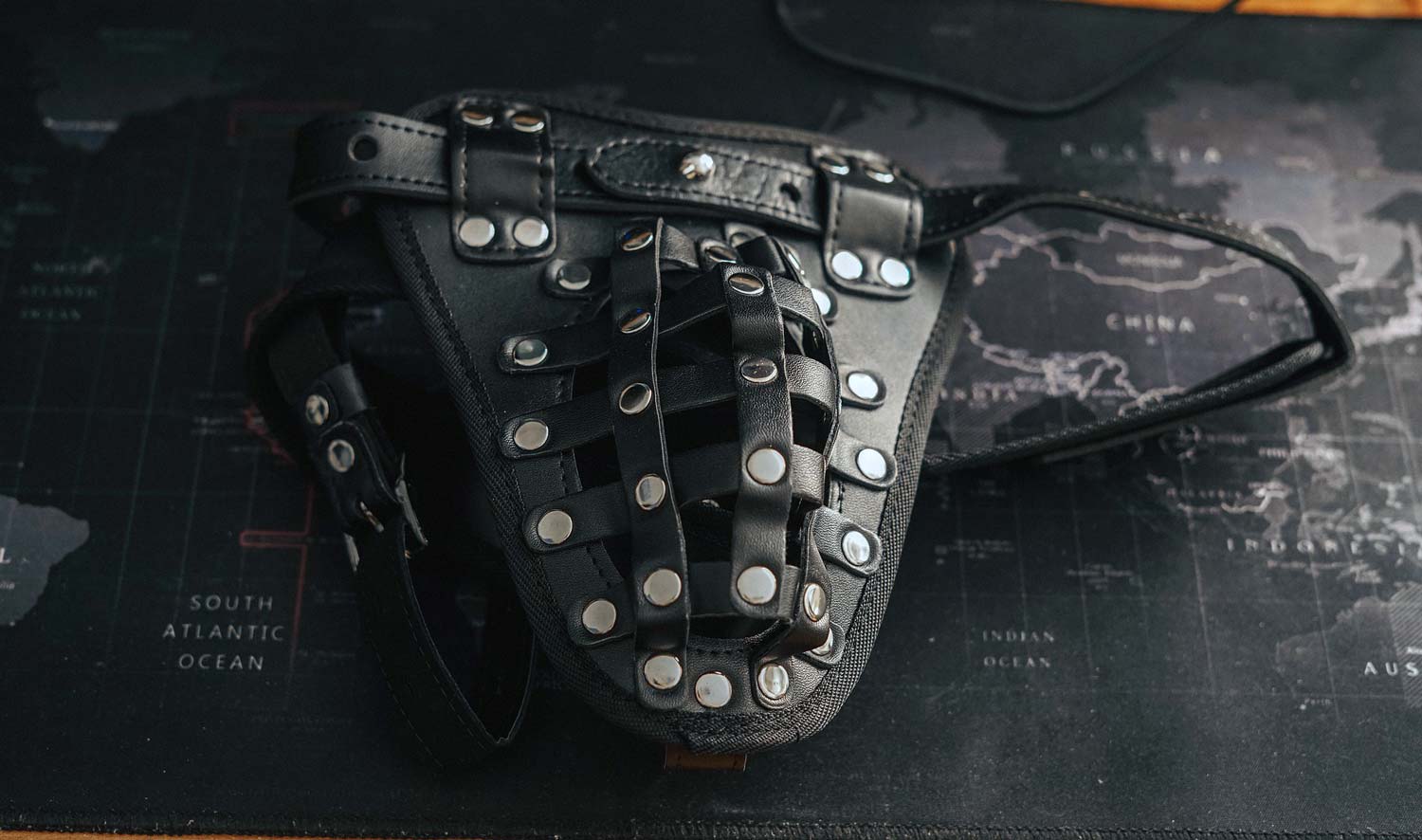 It was also an internal requirement that final article text (this one is no exception) be written under lockdown, so with a deployed strip. To continually bring to the readers and supporters of this magazine the ultimate feeling that it is for locked men. We've also discussed each product with our lascivious interview counterparts, who focus primarily on femdom, and FLR, which are just as closely related to punishing men and locking their naughty penises in cages and cages.
Why actually trust our ranking
All of our reviews, tests, and comparison summary articles (like this one) are based solely on products and gadgets that we have tested on ourselves. The proof is in the editorial photos with our watermark for each review, the product unboxing videos on our YouTube channel, and the fact that we've been in business since 2010. So we have credibility and consistency in the industry. We're not ashamed of the results of our work, so many of our reviews have in natura photos, so nude 18+ style.
We took into account the following:
We valued on the collars:
no/comfortable to wear,
no/ability to masturbate,
how no/easy to take off and therefore cheat,
what materials they are made of,
whether they allow the addition of discomforting paddles (POI, electrosex, dilator, piercings, …)
and last but not least, the price tag.
These are our main methods and demands we put on the "chastity belts" (or as these products are collectively named in English) we tested.
Table of the TOP 6 most popular penis wedges for 2023
| # | Photo | Type | Function | Material | Reviews | Price from (...) | Where to buy |
| --- | --- | --- | --- | --- | --- | --- | --- |
| 1. | | Holy Trainer V4 | Anatomically shaped cage, with 5 different eyelet diameters and an unusual O-ring for the testicles. And we appreciate the use of natural resin. | Resin | Review | 160 USD | |
| 2. | | CB6000s | A legendary classic that is still made and worn in many variations in men's trousers today. Clear plastic, multiple eyelet diameters and strength. | ABS plastic | Review | 35 USD | |
| 3. | | Mystim Pubic Enemy No 1 | A modern plastic belt that, in addition to longer wearing, allows the attachment of electrostimulation, which can properly make deployment uncomfortable. | ABS plastic | Review | 100 USD | |
| 4. | | Zado kožený | A distinctive full leather belt that accommodates not only the penis and testicles, but holds over the hips and butt, reducing the chance of leakage and is an intense wear. | Leather | Review | 78 USD | |
| 5. | | Spiderwire | A timeless classic that never ages and cannot be destroyed. An all-metal wedge with longitudinal lines that you can definitely feel in your pants. | Steel | Review | 60 USD | |
| 6. | | Mancage model 6 | A lighter, more modern and ventilated cage made of transparent plastic so you can see your flaccid penis clearly. It has more loops for locking, making it more versatile. | ABS plastic | Review | 45 USD | |
Ranking of the best quality male belts
Holy Trainer V4
Mystim Pubic Enemy Number 1
Zado Full Belt Leather Belt
Plastic transparent belt CB6000s
Spiderwire Steel Wrench
Plastic Transparent Mancage Model 6 Cage
What other cages do we want to test?
Currently in testing is the Swiss model Holytrainer V4(should be a diamond between the belts) and the black Cobra, which is gaining more and more popularity. Or do you have any tips on other interesting cranks available on the Czech market? Write a review and a comparison with the existing ones in the comments.
Other ones that may appear in the tests: Aircage, Colorbird, Captor, Evotion, CB3000, UCB-8000, Lockdown, Microcage, Prisontrainer, BON4, Minispider, Prisonbird, Alcatraz and Birdlocked.
And similarly, the cage accessories – the likes of POI, Guardian, KSD, Kali's Teeth Bracelet (aka KTB) and more – won't escape our attention.
What made these particular models gain our favour?
They won us over with the fact that they work in practice. They really make it uncomfortable or downright impossible for a man's erection to fully manifest. They also don't usually come off or, say, cheat that easily (which would mess up the psychological FemDom of Play and lock up anyway), so the penis just has to stay without classic ejaculation. Of course, fans of extreme and unconventional play will heckle this, because one can squirt without an erection.
Even a locked man in a cage (it doesn't matter what kind) can squirt.
Unless it's a really weekly/monthly lockdown, where the man's penis and head are really out of whack, and actually there's a constant flow of excited doses of preejaculate from the glans, there must be some external influence. Be it strong vibrations (like from our loved massage head – via review), or for example prostate massage/stimulation = this, when used correctly, also results in a spurt of semen, albeit not with a pleasurable orgasm.
But it will definitely relax you in practice. For many missives (see glossary), this orgasm is the only one their Mistress or Domina allows them. Because they're just locked and feminized in the image of their counterpart….
We don't have such a representative (or representatives – if you want to be non/gender correct) in the editorial office yet, but we would like to include someone like that in the tester team.
Anyway, the uses of the club for male boasting are many – from enticing foreplay and teasing, to perhaps a monthly supervised Locktober, or long-term chastity, which in many married couples in the Czech Republic, is also an interesting avenue. Everyone will find their own thing here, which is why these comparative articles make sense for us. To help all of the end-users get a feel for the market of specific toys and find the right one for themselves. Because there's a little something different for everyone…
Image by KeyholdingOnlineUK from Pixabay